Have you ever heard of WordPress? Hopefully you have since you're obviously interested in starting a blog, and let me tell you; WordPress is by far the best thing to use for blogging.
Today we're discussing "WordPress" and more importantly; why you should start a blog with WordPress.
To me, WordPress is one of the easiest (and quickest) blogging platforms available to set up your blog website.
As a matter of fact, for the sake of this article, I also shot a video detailing how to start a blog with WordPress and it took me only one minute to do so. (01.09s to be exact)
But first, let me explain to you exactly why WordPress is so damn great! 🙂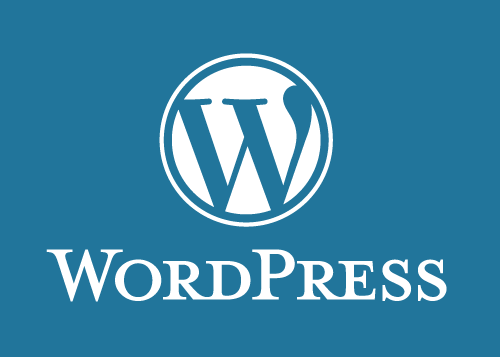 Some Facts About WordPress
According to Wikipedia, over 60 million blogs use WordPress, Now that is impressive! But wait till you see who uses WordPress:
Sony, Forbes, CNN, Jay-Z, Justin Timberlake and this blog you're reading now are 6 of the 60,000,000 mentioned.
It was started on May 27, 2003, and was instantly a huge success. In fact, it is now considered the most popular blogging in the word but….
What Makes WordPress So Great!? 
It's very easy to set up:
It will only take you a minute, yes a minute, to set up a blog on WordPress. If you don't believe me stick around, I'd like to prove it to you.
No coding knowledge necessary:
You don't have to be a coding expert to run a WordPress blog.
Publishing a blog post is as easy as updating your Facebook status (regarding the technical side of things).
Having said that; It obviously won't hurt to know a little coding but rest assured you can do great on WordPress even without that.
WordPress was created for average Joes like me and you and that's what makes it so popular and great to use!
100% free:
Yes, WordPress is free to use. You will have to pay for your hosting if you buy your own domain for it but I can show you how you can get free hosting in a few minutes, keep reading…
The 1000s of free WP themes available:
There are approximately 10,000 themes you can choose from on WordPress.
Some are totally free to use and some you have to pay; we call those "Premium Themes".
While the premium themes generally look nicer on the eye, there is not much else different from the free and the premium ones with regards to ease of use and power.
The plugins:
Plugins give you even more power to fully customise the look and functionality of your site.
Word of warning: Don't go overboard with the plugins as they will slow down your site dramatically. That was a lesson learned the hard way for me.
One thig you should always have installed, though, is the either the "All In One SEO" plugin or YOAST SEO. You can see why here: "
"What Is The Best SEO Plugin For A WordPress Site"
SEO friendly:
WordPress sites rank well (they may even rank the best but I can't confirm that).
The reason being is that WordPress blogs are very easy to use for the reader and that is what search engines want to direct their traffic to; high quality, easy-to-use blogs with easy-to-read content!
Mobile ready:
Most WordPress themes are mobile friendly meaning when somebody views your site on their smartphone or tablet, they get the same experience as when they browse on their laptop/desktop.
Good to mention that WordPress also has an app where you can publish content directly from your phone to your blog. It's a cool feature but I don't recommend you do that; it really limits your creativity and writing. BUT it's a cool feature nonetheless.
If you want to blog on the go, check out Evernote.
Introducing SiteRubix: The WordPress Site Builder
Now I did promise you free hosting didn't I?
Well since you did stick around to read these final words I'd love to offer you the chance to start not one, but two fully functioning WordPress blogs for free.
Get Free Hosting On Two WordPress Sites From SiteRubix!
What is SiteRubix?
Site Rubix is an easy-to-use website builder that will create your WordPress blogs with easy.
It's 100% free and also comes with training and how-to tutorials & videos teaching you how to set your blog up, add content, etc… Not to mention the FREE HOSTING!
Good to say that Site Rubix is also powered by Wealthy Affiliate, an online business center where you can learn how to build your blogging business.
See my review of the Wealthy Affiliate for more information.
Below you can see me creating a new WordPress site using SiteRubix in just over a minute. 1 minute, 9 seconds to be exact!
Final Thoughts
As you have probably realised by now, WordPress is KING when it comes to publishing content online. There is absolutely nothing like it.
You need its flexibility and good graces within the online world to put yourself in the best position to win and drive your business forward.
That's about it for today folks, I hope I brought you value. Thank you so much for being a part of aBlogOnBlogging! Be sure to subscribe to my email list so I can send you my:
If you have any questions on WordPress or would like to share your experience with the platform please do not hesitate to leave a comment below. 🙂
Till next time.