Are you ready to make 2018 the year you finally make a profit with your blog?
Did you know that most people that start a blog, then to give up in just a few months? How can you give up a life of doing whatever the heck you want after just a few months?
I hope you are here to follow your dreams for the long-haul, and is so than kudos to you, you're part of an elite, special group of people.
Today I'm going to be sharing with you some of the tools I use everyday to run my blogging business. Hopefully they will make your "blogging experience" a much more easy and fun one (not to mention more productive).
These are tools and services that I've been using for years now, so I'm really confident in their quality and in their ability to help you build a great blogging business.
These are my top recommended blogging tools for success!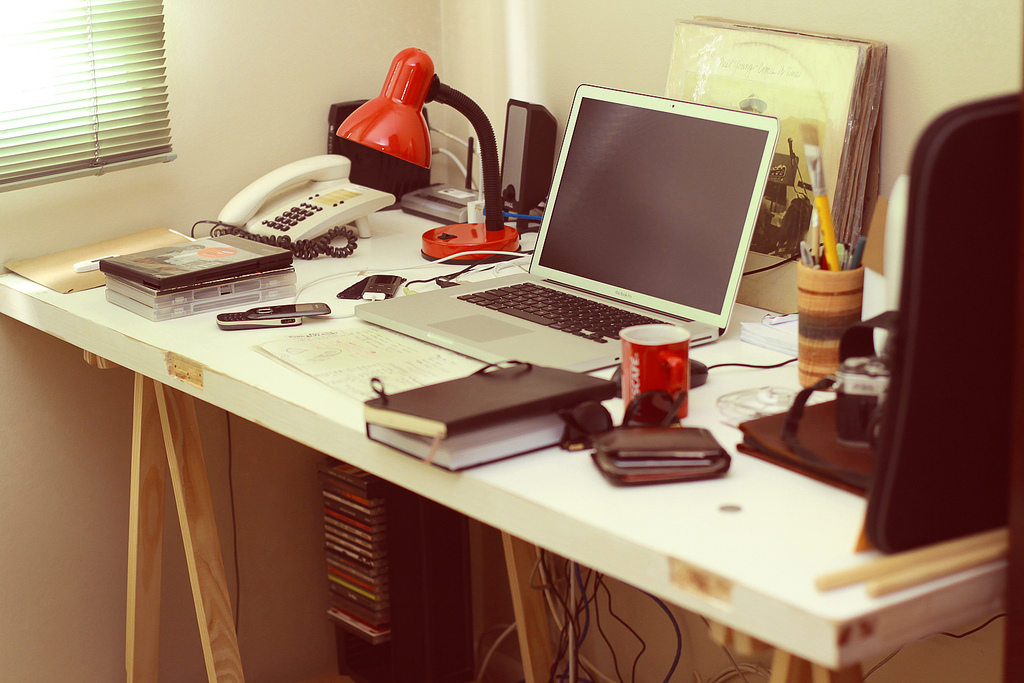 Elegant Themes
For another year running, I have to list Elegant Themes as my favourite WordPress premium theme provider there is.
Not only are their themes super clean, fresh and mobile-optimized, but also very affordable.
This theme you are looking at right now is from Elegant Themes (what do you think?). I loved it so much when I first installed it that I now use it on all of my blogs BUT it's so customizable that you wouldn't know it was the same theme.
See my detailed Elegant Themes review and see if you can spot the next amazing theme for your blog.
Aweber or MailChip (Email Marketing)
Dear email, what would I do without you ?
Email marketing has to be my greatest ally when it comes to keeping in touch with my readers. Email can even help you build trust and authority with your readers that can last for many, many years.
I use Aweber for my marketing needs (and I'm very happy with the service) but in this point I'm only talking about email marketing in general. If you want to use another company (MailChimp is great too) then so be it.
All I'm saying is; start building your email list as soon as possible. If you're new and you only have 5 subscriber, I know it doesn't seem like much right now but that number will grow.
Imagine you can communicate directly to a 10,000+ audience at any given time, now that's power. That's email marketing power.
Jaaxy – The Keyword Tool
You can't run a serious content marketing campaign without having Jaaxy by your side everyday.
Jaaxy is a keyword research tool that will help you find the right keywords to write articles about.
Just type in your idea and it will reveal low competition related keywords that you never knew existed. You can then create blog posts that have the best chance to rank in the search engines for keywords that are not so competitive.
Apart from that, it's also a great way to check on your rank, check up on competition, find products to promote, etc…
Here's my introduction to Jaaxy and keyword research if you're interested.
Fiverr
Imagine there is a place where all the little things you hate doing can be done for just $5.
Well that's Fiverr for you.
Fiverr is a community of people looking to do a wide range of tasks for just… $5.
I find Fiverr very useful when I am looking to have some quick graphic design work done but you can outsource other blogging tasks there too (although I don't advise it).
Here's some things you should and shouldn't outsource to Fiverr.
CoSchedule
Not only is their blog one of my daily reads, but this company offers a tool called "Headline Optimizer", which has become my new best friend when it comes to blogging.
All you need to do is type in the headline you have in mind for a blog post and it tells you what quality score it has, and how to improve it – this will hopefully also get you more social shares and a higher rank in the SERPs.
Definitely worth checking out – it's free so no need to sign up or register an account.
Also while you're there, you should check out their own blog for more tips on how to make your blog a success!
Siterubix
It's nearly 2018 and the fastest, easiest way I know to start a blog with WordPress has gotten even better this year.
My number #1 tip for beginners is to set up a blog on WordPress – it's just the best platform you can use.
Siterubix is just that; a website builder that runs exclusively with WordPress.
I promise you that with free tool, you can have have your own WordPress blog up and running in less than 5 minutes. It also comes with training on how to get started. All for free!
Find out more about in my Siterubix review.
NameCheap
I wasn't even going to mention this but yesterday I've purchased a new domain with NameCheap and I was impressed with how easy, fast and cheap it is to work with this company.
I've bought a domain for a case study I'll be launching soon and it only costed me $8 + I get 1 free year of WhoIs protection – that is a great deal.
If haven't started your blog and you're looking to buy a domain, which I suggest you do quickly because they're running out, then try NameCheap.
The $8 investment is all you have to do to start up a serious blogging business. That's one of the reasons I love blogging so much!
Wealthy Affiliate
Wealthy Affiliate will be on my recommended tools for success in any year. It's just that great!
If you're wondering what Wealthy Affiliate is, then obviously you haven't been following my work for too long. It's by far the best place I have come across to learn how to build an online business with a blog.
I've been a member for years now and I've never regretted my decision. If you're looking to achieve success in 2018 then you need to be with Wealthy Affiliate.
The "Online Entrepreneur Certification" course is an amazing course for any beginner. It will teach you exactly what you need to know to start your blog, get traffic and make money.
Other programs have come close, but Wealthy Affiliate will have to be my top recommended blogging tool!
I've talked a lot about Wealthy Affiliate. If you'd like to find out more then check some of the articles below for more information.
---
Awesome Resources That Will Help You Conquer Blogging
For a full list of my favourite tools, apps, resources and services that help me blog better, check out this page.
Do You Have Any Suggestions?
Do you have a tool that you find invaluable when it comes to blogging? Please make sure to share it with the community below by leaving us a comment.
Also if you like this post, feel free to share it with your followers on social media – I'd love the extra exposure 😉
Thank you very much for stopping by.
Talk soon.